Just as we always care for our clients' best interests, ESG also believes in contributing back to society.
Women Against Cancer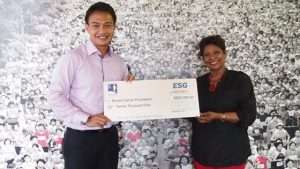 In 2008, ESG spearheaded the Women Against Cancer campaign with the aim of raising funds for women's health issues.
The result was a partnership with Great Eastern that created the biggest Women's sporting event in Asia. This raised S$100,000 for the Breast Cancer Foundation (BCF) and Cervical Cancer Prevention Fund (CCPF).
In 2009, the campaign garnered the support of female international ambassadors and the wives of foreign dignitaries to raise S$150,000.