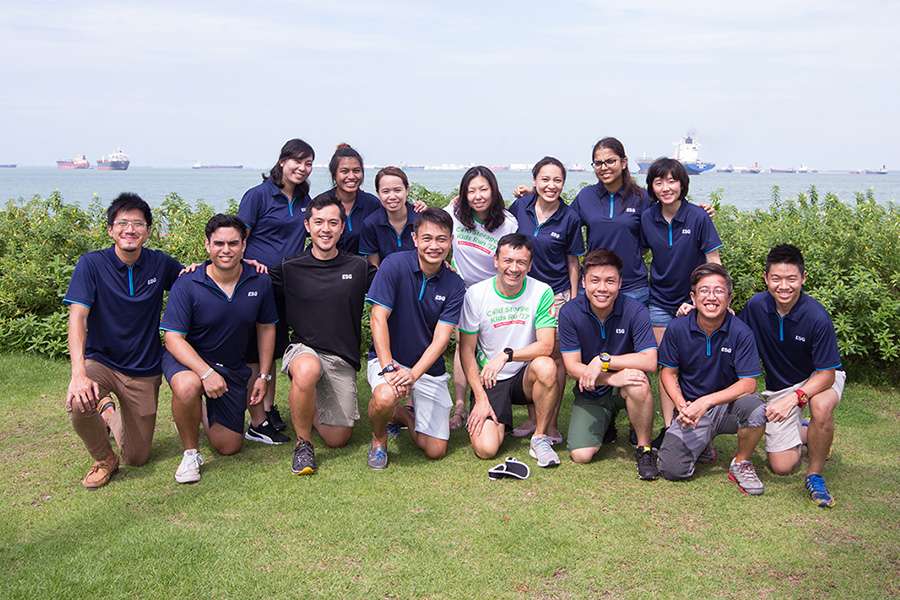 Are you interested in an exciting and dynamic career with the Region's Top Sports Marketing Agency? Are you a focused and self-driven individual with a burning passion for sports? If you shouted "Yes", WE WANT YOU!
Our team at ESG is passionate about sporting excellence and achieving the best results for our clients. With an indomitable team spirit, we are constantly on the lookout for dynamic and talented individuals to join us in defining the Region's sporting landscape!
Full-time Positions
As the leading home grown sports marketing agency based in Singapore, Enterprise Sports Group (ESG) is looking for motivated self-starters that will share our expansion and ambitions in sports marketing and partnership marketing services.
We provide a competitive salary, benefits and a great sporting environment to work in. Beyond these, we present aspiring individuals with an opportunity to ride on the growth of sports industry in the region and Singapore.
Partnership Marketing Manager (Rewards and Loyalty Marketing)
Reporting to the Executive Director, the responsibilities are to:
Prospect clients with bespoke rewards and loyalty marketing campaigns
Project Manage the Clients Rewards or Loyalty Campaigns
Account manage and develop clients
Shortlist, procure and manage exclusive regional merchant offers
Job requirements:
Diploma/Degree preferably in Business, Marketing or Mass Communications
For Manager, at least 4 years of business development, marketing ,rewards or loyalty marketing experience
For Assistant Manager, at least 2 years of business development, marketing, rewards or loyalty marketing experience
Interest in partnership, rewards or loyalty marketing
Proficient in MSOffice especially in PowerPoint
Kindly email your resume with your photo, indicating your current and expected salary to david_sim@enterprisesg.com. We regret that only shortlisted candidates will be notified.
Internship & School Collaboration
We encourage Tertiary Institutions to partner us to provide your students with a rewarding corporate experience and gain relevant knowledge of the industry. Our internship development program allows students to widen their exposure and cultivate various skills. Interested parties can email their CVs to esg@enterprisesg.com
Volunteer
We organise various events every year and are continuously looking for volunteers to be a part of our community. We have various positions available, ranging from registration, administration, and race operations. Interested parties can email their CVs to events@enterprisesg.com