Grow Your Business with a robust Loyalty Program
Easily acquire, engage and retain more customers with Rewards

We Power Loyalty & Reward Programs
We are your one-stop solution to a successful Program. This means more engagement and a seamless experience for you and your customers.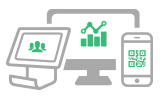 A cost-effective cardless solution for physical and online stores or both. Easily acquire members with just their mobile number.
Features:
Branded Web App
Digital Member Card
Multiple Stores
Birthday Treats
Points
E-vouchers
Marketing Messaging
Paid Membership
Multi-tiered Membership
Members Management
Gift Card
Stamp Card
Reports & Analytics
Program Setup
Consultancy
Program Policies & Design
Project & Budget Management
Stored value & e-vouchers
Stakeholders Management
On-boarding & Adoption
Queries Management
Marketing
Program Brand Identity & Creatives
Communications & Campaigns
Bonus Points Events
POSM
Partnership Marketing
Members Acquisition
Rewards Redemption
Experiential Rewards
Privileges & Birthday Treats

UnionPay wanted to develop a regional privileges program to further deepen its engagement with its cardholders. We chose ESG because they understand the industry and UnionPay's needs. We are very happy with ESG's performance as they have shown commitment, professionalism, attention to detail and gone beyond business expectations.
Want to know more? ESG can help in many ways