We value and treat every Partner with respect and trust to build successful long-term partnerships. Here are some testimonials from our happy Clients.
Kingsmen
We would like to take this opportunity to thank Enterprise Sports Group Pte Ltd (ESG) for making the Lifestyle Bazaar a success. Your patience in understanding our needs and in ensuring no "hard-selling" by your participating vendors have put our staff at ease to enquire what they have to offer. I am glad that there were positive feedback by our staff that they have not only enjoyed the desserts and food, but also the fruitful sessions with your friendly and approachable vendors.
We are looking forward to having more opportunity to partner with you in organizing more engaging activities for our staff.
Phyllis Lee
Senior Manager, HR
Courts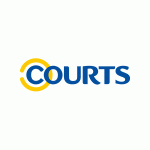 We had the pleasure of working with ESG last year on our Liverpool Football Academy event and chose to work with them again this year. We found them to be very organized and responsive. All aspects leading up to this week-long event were well thought-through. Both the account servicers, together with the rest of the ESG team members have been able to accommodate all event planning seamlessly. Overall, it was a successful event with overwhelming participants from the selected schools, media and partners.
Low Bee Yin
Marketing Director
Osim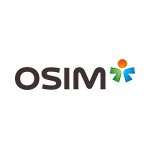 It is a pleasure working with ESG over the course of almost 10 years, for which they have provided professional and effective sports marketing consultancy to OSIM towards achieving our marketing and business objectives. One of the key sports marketing platform brought to OSIM by ESG was the BWF World Superseries Title Sponsorship. As the Title Sponsor of the OSIM BWF World Superseries 2011 to 2013, OSIM was able to strengthen its brand position as the leading international health and wellness company and received strong brand exposure via broadcast coverage in OSIM's key markets. Once again, thanks for the help!"
Alan Tan
Chief Marketing Officer
Hanwell Holdings
The Longest Rally definitely aligned well to our brand initiatives to bring these essentials, such as our leading brand Royal Umbrella Rice to the community in a fun and healthy manner. In addition, this is a good initiative to bring colleagues from the various divisions for staff engagement, bonding and practice. The Longest Rally event was well conceptualized and organized by ESG. Despite the challenges, ESG was able to provide viable solutions moving forward and making the event a success.
Hannah Hong
Senior Marketing Manager
Great Eastern
ESG has done a great job in organising and managing two very successful runs. We look forward to working closely with ESG once again…
Boon-Gek Mudeliar
Head of Corporate Communications
AIA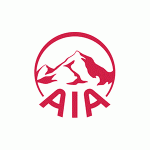 Our partnership with ESG was a testament to how we had leveraged the best assets and expertise of both teams to pull an exceptional event together…
Joanna Ash
Head of Marketing
Triathlon Association Singapore
ESG has contributed greatly to the success of Triathlon events in Singapore by applying their event marketing strategies and approaches…
Singapore Badminton Association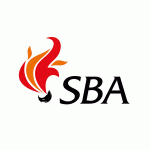 ESG has demonstrated proficiency in their roles in the areas of commercial representation as well as operation and has exceeded in both capacity. ESG's involvement has contributed to a greater awareness of commercial opportunities for SBA…
Ng Yoke Weng
Chairman (Aviva Open Singapore Super Series)
Badminton World Federation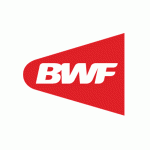 ESG has proven to be a successful commercial partner for BWF, securing significant sponsorship from valuable international brands. ESG's in depth industry knowledge and professionalism are invaluable to BWF in promoting and raising the international profile and appeal of badminton attracting more interest for sponsorship. I highly value ESG's professional services and it has been also a pleasure to work with the team.
Thomas Lund
Secretary General/COO
UnionPay International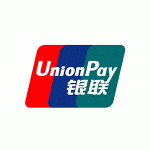 UnionPay wanted to develop a regional privileges program to further deepen its engagement with its cardholders. We chose ESG because they understand the industry and UnionPay's needs. We are very happy with ESG's performance as they have shown commitment, professionalism, attention to detail and gone beyond business expectations.
Douglas Lawson
Senior Consultant Strategic Accounts