Just as we always care for our clients' best interests, ESG also believes in contributing back to society.
Republic Polytechnic Scholarships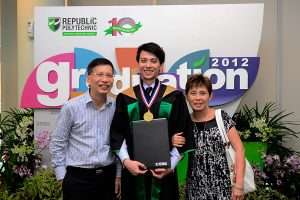 To nurture talented students for the growing sports industry, ESG sponsors full scholarships at the Republic Polytechnic's School of Health and Leisure.
SNOC-SOF Golf Day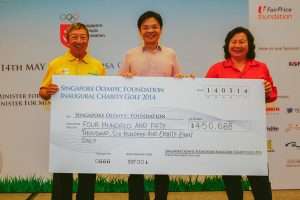 ESG assisted SNOC pro-bono to organize and raise funds for the Singapore Olympic Foundation Inaugural Charity Golf event held at Sentosa Golf Club. The whole event raised SGD 450,000 in donations.
Caring For Cambodia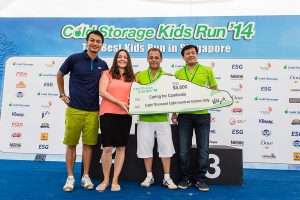 As the owner of Kids Run, ESG promoted social awareness through the Cold Storage Kids Run's event initiatives. In 2013, the event raised $11,000 for Caring for Cambodia Singapore, of which the donations were used to purchase new shoes for the underprivileged kids in Cambodia.
BWF-ESG Badminton Clinic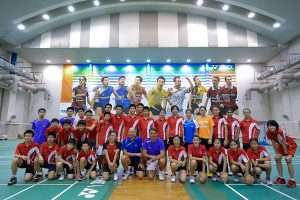 Together with BWF, ESG organized a badminton clinic to inspire and train the future Singapore Shuttlers at the Singapore Sports School.
Hanwell Longest Rally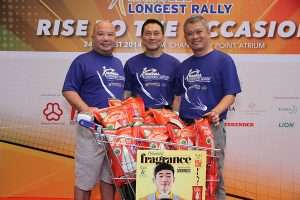 Together with Hanwell, ESG managed the marketing and public relations efforts of donating 40,000kg of Royal Umbrella rice to the low income families of the Cheng-San Seletar Division.
Plant-A-Tree Program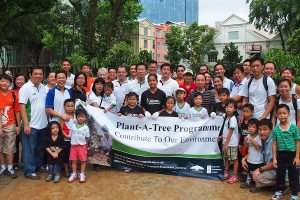 In 2012, ESG fronted the Plant-A-Tree initiative as part of the Cold Storage Kids Run to promote environmental awareness. A total of 26 trees were planted at Fort Canning Park to support a clean and green environment.
Women Against Cancer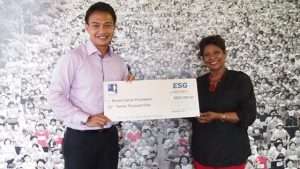 In 2008, ESG spearheaded the Women Against Cancer campaign with the aim of raising funds for women's health issues.
The result was a partnership with Great Eastern that created the biggest Women's sporting event in Asia. This raised S$100,000 for the Breast Cancer Foundation (BCF) and Cervical Cancer Prevention Fund (CCPF).
In 2009, the campaign garnered the support of female international ambassadors and the wives of foreign dignitaries to raise S$150,000.