Founded in 2005, Enterprise Sports Group Pte Ltd (ESG) is a leading marketing agency based in Singapore.
For the past decade, ESG has organized numerous mega sports events and established an extensive network of over 1,000 brands and rights holders across the region. In 2019, ESG started providing corporate wellness programs and engagement events to help companies boost workplace productivity and staff well-being.
Today, ESG has a growing community of over 100 companies with more than 100,000 staff through the ESG Virtual Wellness Series and bespoke events.
ESG owns Little Swim School, an indoor swimming facility dedicated to nurturing young swimmers. ESG is also an associate of Kingsmen Creatives Ltd, a SGX listed communication design and production group with 21 offices across the globe.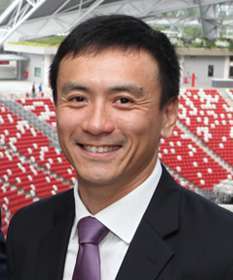 Mr Terence Khoo, Founder and Managing Director
Since graduating with a law degree from the University of Sheffield, Mr Khoo has been devoted to the business of sport after his illustrious sports career as a National Athlete. He represented Singapore in Rugby from 1988 to 2000 and was Captain for several seasons.
He has always been passionately involved in the pursuit of sporting excellence and has enjoyed various sporting appointments including General Manager of the Singapore Rugby Union, General Manager of Octagon RTA and Director of Sports Business at the Singapore Sports Council before establishing his diversified marketing agency Enterprise Sports Group Pte. Ltd. (ESG) in 2005.
He is currently the President of the Singapore Rugby, the governing body for the sport in Singapore, a position he has held since 2017. He joined the Board of Singapura Finance Limited as an Independent Non-Executive Director in July 2018. In 2019, he was elected to the Board of Asia Rugby and became the first Singaporean to be appointed to the Council of World Rugby.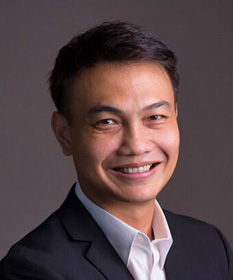 Mr David Sim, Executive Director
As an Executive Director of ESG, David Sim heads the company's commercial rights and sponsorship drive. A Dean's List graduate in Business Studies (Marketing) from Nanyang Technological University (NTU), David was a key member of the Sports Business Division at Singapore Sports Council. He played a pivotal role to grow the Standard Chartered Singapore Marathon from humble beginnings in 2001 to an iconic national sporting event today.
David also created the Women 10K and the Cold Storage Kids Run to become Asia's largest Women's and Kids' running event respectively. He is now actively developing regional markets including China and Hong Kong for ESG.
As an avid sportsman, David has captained the Home United Under-16 Football team and the NTU Varsity Football team. In 2001, he represented Singapore in the ASEAN University Games as Vice-Captain of the Singapore Combined University Soccer Team.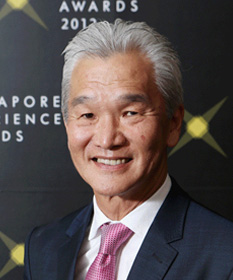 Mr Benedict Soh, Executive Chairman, Kingsmen Creatives Ltd
Mr. Benedict Soh is the Executive Chairman and co-founder of Kingsmen, a leading communication design and production group that is listed on the Main Board of the Singapore Exchange, with 18 offices across Asia Pacific and the Middle East. Its main business segments comprise retail & corporate interiors, exhibitions & events, thematic & museums, and alternative marketing. Mr. Soh spearheads the strategic planning and business development of the Group and has over 40 years of experience in the design and production of interiors and exhibits.
Within the industry, he is actively involved as a member of the Investment Panel of Spring Seeds Capital and the International Action Crucible of IE Singapore. A strong proponent of education, Mr. Soh is Chairman of Tourism & Hospitality Programmes and a member of the Academic Advisory Board at MDIS. He is also a member of the School Advisory Council of Northbrooks Secondary School and a past president of the Rotary Club of Pandan Valley.In 2012, he was honoured with the Lifetime Achievement For Outstanding Contribution to Tourism by the Singapore Tourism Board.